Colgate-Palmolive ("Colgate"), the global home and personal care brand has announced a three-year partnership with foodpanda, Asia's largest delivery player, to strengthen its digital strategy and offer customers across the Asia-Pacific region greater access to its products. Leveraging foodpanda's established quick commerce (q-commerce) capabilities, Colgate aims to drive its leadership in the health and wellness space forward.
The partnership builds on successful collaborations, showing strong demand for Colgate's core range of oral, personal and home care products on foodpanda via pandamart, including key markets such as Singapore, Malaysia and Hong Kong.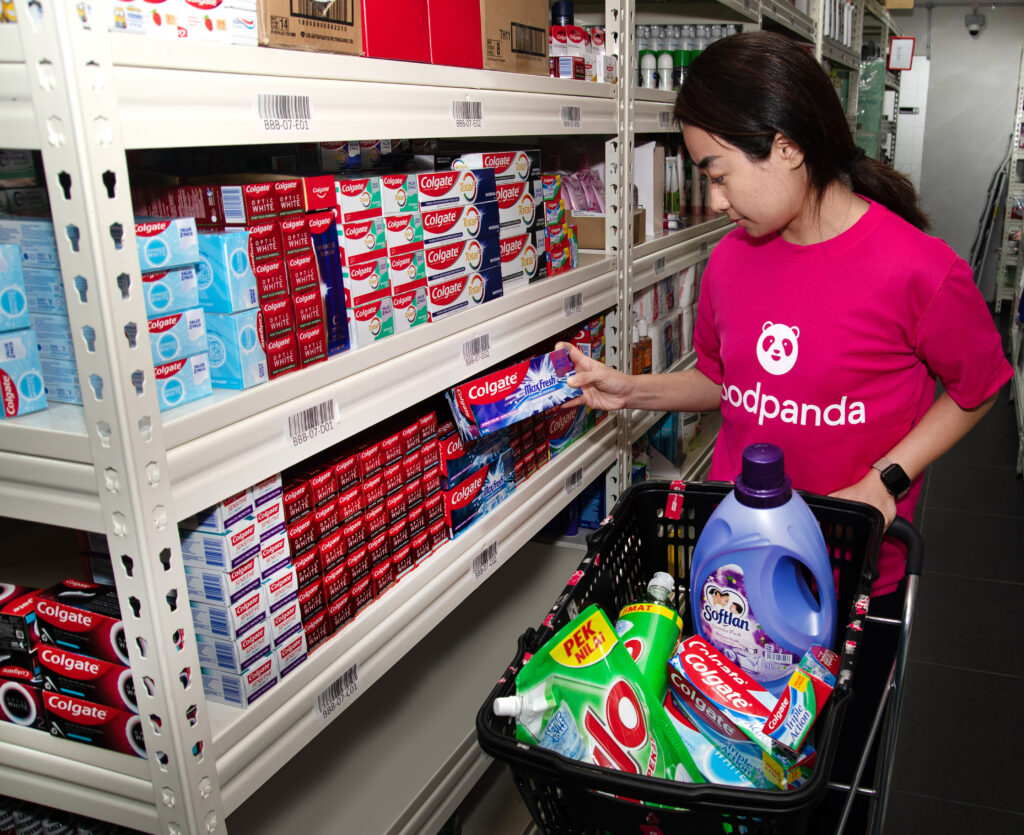 Through foodpanda, Asia's largest q-commerce player, customers can easily purchase a wide range of Colgate products on-demand and deliver them within an hour at any time. Popular products include Colgate Toothpaste, Mouthwash, and personal care and home care brands like Palmolive, Ajax, Glo, and Softlan.
In 2023, the partnership will pilot commercial, marketing and advertising initiatives based on a core range of products across all markets. This will enable Colgate to reach more customers and provide deeper insights into consumer purchasing habits to inform its business and marketing efforts.
Quick commerce is witnessing strong growth in Asia Pacific, and we are confident that our partnership with foodpanda will enable us to meet customers' needs better, more efficiently and effectively, having our products delivered right to their doorstep within minutes. Colgate-Palmolive's digital commerce strategy has driven significant growth for our business, and greater integration of q-commerce will further strengthen our leadership across the region.

M Chandrasekar, VP Customer Development, Colgate-Palmolive APAC
The demand for q-commerce in the Asia Pacific region has grown rapidly, especially in the last few years, with customers becoming accustomed to the convenience of q-commerce services. Foodpanda has seen a rise in demand across product categories, with Health and Wellness products rising by 216% in the first half of 2022 compared to the same period in 2021.
As customers' demands for on-demand deliveries continue to grow, we are committed to ensuring that our offerings align with what our customers want. We are very excited to partner with a leading brand like Colgate to further support the daily needs of our customers. By coming on board pandamart, Colgate can leverage our robust q-commerce network and technology to enable even more convenience for customers.

Julien Tessonneau, Senior Director of Q-Commerce at foodpanda
About Colgate-Palmolive Company
Colgate-Palmolive Company is a caring, innovative growth company reimagining a healthier future for all people, their pets and our planet. Focused on Oral Care, Personal Care, Home Care and Pet Nutrition, they sell their products in more than 200 countries and territories under brands such as Colgate, Palmolive, elmex, hello, meridol, Sorriso, Tom's of Maine, EltaMD, Filorga, Irish Spring, PCA SKIN, Protex, Sanex, Softsoap, Speed Stick, Ajax, Axion, Fabuloso, Soupline and Suavitel, as well as Hill's Science Diet and Hill's Prescription Diet. We are recognized for our leadership and innovation in promoting sustainability and community well-being, including our achievements in decreasing plastic waste and promoting recyclability, saving water, conserving natural resources and improving children's oral health through the Colgate Bright Smiles, Bright Futures program, which has reached more than 1.4 billion children since 1991. For more information about Colgate's global business and how we are building a future to smile about, visit www.colgatepalmolive.com.
About foodpanda
foodpanda is a leading delivery platform in Asia dedicated to bringing consumers a wide range of food, and groceries more quickly and conveniently. Powered by technology and operational excellence, foodpanda is spearheading the growth of quick-commerce (q-commerce) across the region with its network of retail partners and pandamart cloud stores to provide more on-demand options beyond the millions of food delivery options. foodpanda operates in more than 400 cities across 11 markets in Asia – Singapore, Hong Kong, Thailand, Malaysia, Pakistan, Taiwan, Philippines, Bangladesh, Laos, Cambodia, and Myanmar.. foodpanda is a subsidiary of Delivery Hero, a global leader of the food delivery industry. For more information, visit
www.foodpanda.com