On April 4, 2023, the new Philips monitor, 45B1U6900CH, will be available to the public to facilitate workflow. The Philips 45B1U6900CH is designed to aid professionals' multitasking with its large, 44.5-inch (113 cm. diagonal) screen, 5120 x 1440 resolution, and several other features. These include a 5MP webcam, USB-C docking with RJ45, a 32:9 SuperWide screen, and a curved display with viewing angles of 178/178 degrees.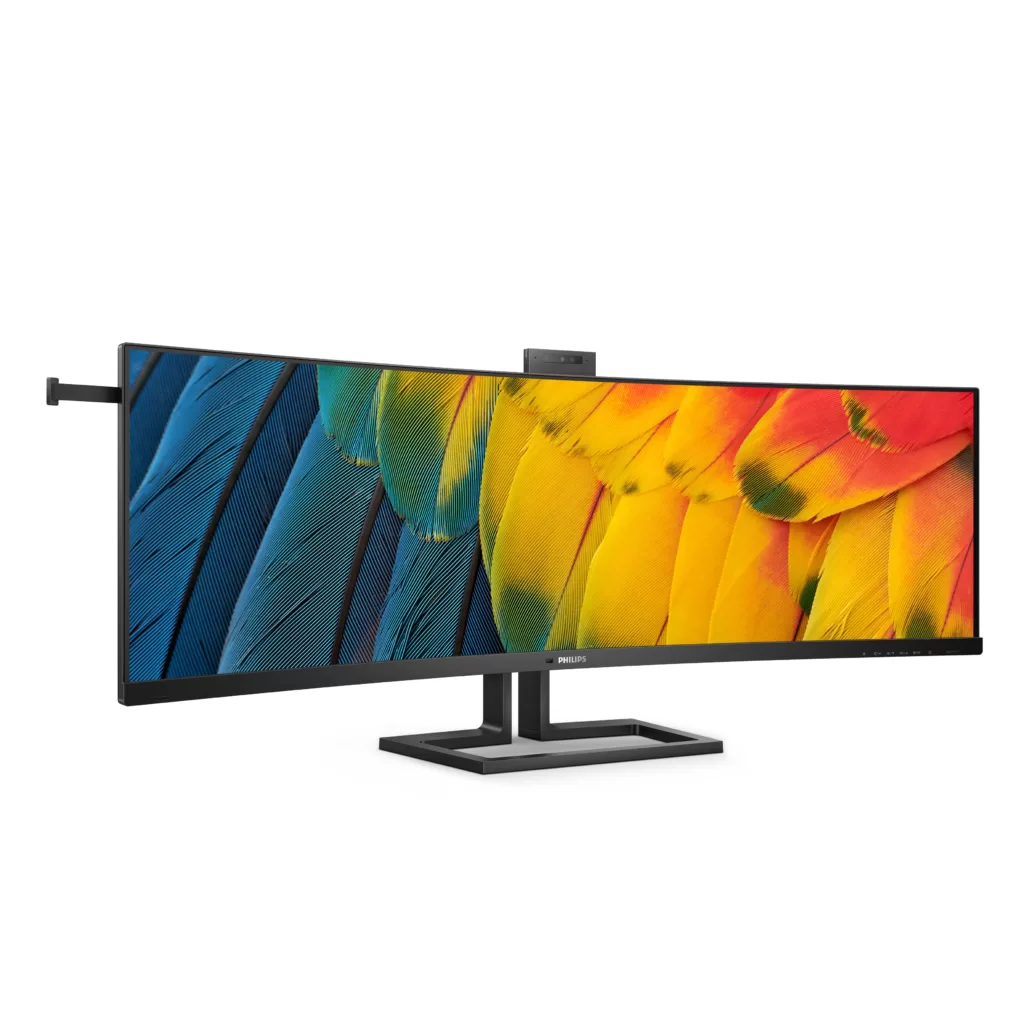 Instead of having two separate monitors, the Philips 45B1U6900CH's 44.5-inch screen and 32:9 SuperWide ratio allow professionals to open multiple windows easily and have an extra-wide perspective for viewing video content. The monitor's Curved VA Display produces wide, 178/178-degree viewing angles and 1500R curvature for crisp, high-contrast imagery and an overall more immersive experience.
"We are very happy to announce the release of the Philips 45B1U6900CH," said Kevin Wu, General Manager of MMD Singapore. "The screen's size and ratio, together with the additional features, like docking and the noise-cancelling webcam, make it an ideal choice for those with high expectations of their monitor."
The Philips 45B1U6900CH's pop-up 5MP webcam is optimized for a better video experience with a noise-cancelling microphone and a built-in 5MP webcam for high-quality meeting calls. The pop-up 5MP webcam also aids individual productivity with Windows Hello™. The advanced sensors for facial recognition log each user into their Windows accounts within seconds.
Another important feature of the Philips 45B1U6900CH is the USB-C Docking with RJ45. With this docking system, professionals can connect to the network with RJ45, set up USB-C 100W power delivery to their connected device, experience high-resolution video output, and connect an external device for high-speed data transfer. The monitor also has many other features to help professionals complete their daily tasks, including Display HDR 400 for VESA-certified high-quality colouring on screen, a headphone hook for easy stowage, and MultiClient Integrated KVM for controlling a two PC setup on the same monitor. The monitor's TUV Rheinland Eyesafe RPF 50 certification ensures protection against blue light-induced eye strain with its ever-present blue light filter on display.
The Philips 45B1U6900CH monitor will be available for purchase starting in April, and product availability may vary by country. For additional information on Philips Evnia models, visit https://www.evnia.philips.
About Evnia Philips' new gaming brand, Evnia plans to "Reinvent the rules". Designed for the modern gamer, Philips Evnia monitors provide technical advantages and a sleek design that moulds into any modern home environment. With immersive features, including the exclusive Ambiglow, gamers can personalize their surroundings and feel at ease when it's time to game. As new Philips Evnia models begin to launch throughout 2023, the only thing left for us to say is, "Game on".