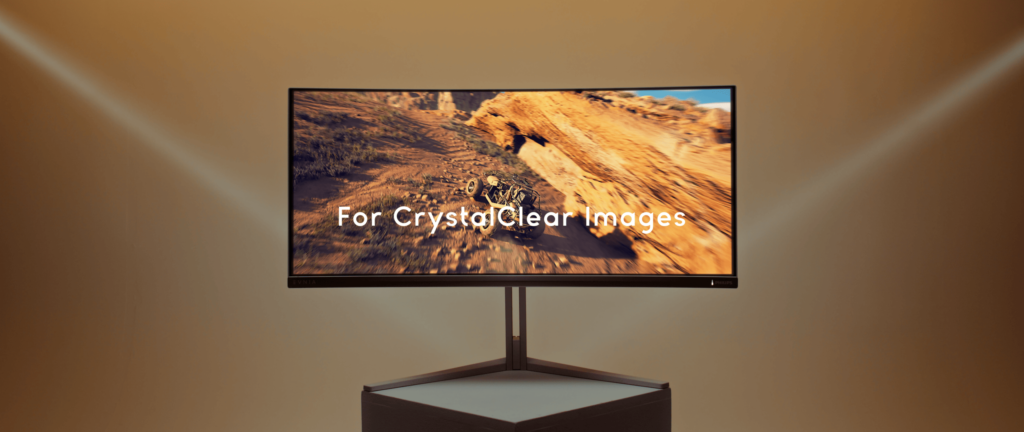 Philips' newest brand, Evnia, launched in October 2022 to revolutionize the gaming industry by creating a more inclusive and personalized gaming experience for everyone. The brand aims to do that with its latest monitor release, the Philips Evnia 34M2C8600.
The monitor boasts a QD OLED curved display, true black, self-illuminating pixels, and rapid 175 Hz refresh rates with DisplayHDR™ True Black 400 for ultra-smooth, brilliant images with incredible shadow details. The most notable feature is the QD-OLED technology, a combination of OLED panel and quantum dot (QD) technology, which produces vivid, life-like visuals with accurate colour and contrast reproduction for unlimited gaming experiences.
The Ambiglow feature allows each gamer to set the room's mood, or the ambience. This allows each gamer to feel comfortable and personalize their gaming experience

Xeni Bairaktari, Global Marketing Lead of Philips Monitors and IT Accessories
In addition, the monitor includes a USB-C port, 90 W power delivery, MultiView PIP/PBP mode, USB KVM switch, and a 150mm height adjustment stand for a versatile and customizable experience.
Colour accuracy is an essential factor for immersive gameplay. The QD-OLED technology in the Philips Evnia 34M2C8600 ensures that each colour is accurately reproduced for a more vibrant and engaging experience. With its focus on inclusivity and personalization, Philips Evnia's newest monitor will appeal to a diverse audience of gamers.
Philips Evnia 34M2C8600 Availability
The Philips Evnia 34M2C8600 will be available starting in March, and product availability may vary by country.
For additional information on Philips Evnia models:
https://www.evnia.philips
About Evnia
Philips' new gaming brand, Evnia, plans to "Reinvent the rules". Designed for the modern gamer, Philips Evnia monitors slash stereotypes by providing technical advantages and a sleek design that moulds into any modern home environment.
At Philips Evnia, the goal is to make a monitor designed for everyone who aspires to be a gamer. With immersive features, including the exclusive Ambiglow, gamers can personalize their surroundings and feel at ease when it's time to game.
As new Philips Evnia models begin to launch throughout 2023, the only thing left for us to say is, "Game on".