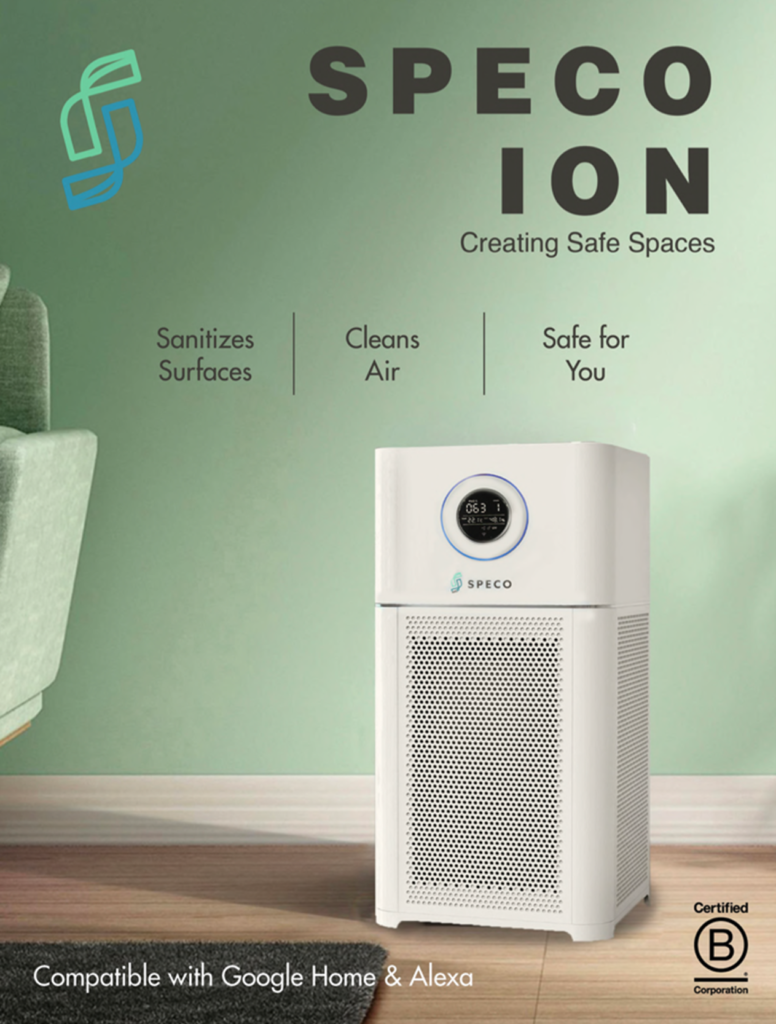 Speco, an award-winning smart hygiene company, has launched the world's first smart sanitiser, the Speco Ion. The ambient sanitisation machine is a revolutionary product that automates hygiene maintenance, providing daily and regular sanitisation in homes and offices. Speco's award-winning antiviral coating, developed in 2019, has been used widely throughout commercial buildings and offices during the COVID-19 pandemic.
Traditionally, cleaning solutions are applied manually on surfaces by hand or sprayed through aerosols, making the process tedious, labour-intensive, and time-consuming. The Speco Ion was specifically developed to automate disinfection, making daily and regular sanitisation an ambient reality. With Singapore's move into Dorscon Green, Speco believes their innovation is timely to help the country remain viral and germ-free in the background as life resumes normalcy.
The Speco Ion combines air purification and sanitisation in a single compact device. It integrates various air purification technologies, such as ultraviolet light (UV) purification, ionic clusters, and carbon-filtering for germs and volatile organic compounds, making it the world's first dual air purifier and sanitiser machine. The Speco Ion operates quietly and is easy to use, making it suitable for homes, offices, schools, and public spaces. It is equipped with air quality sensors that allow users to monitor the device's performance and adjust settings as needed, as well as the ability to plug into a smart home ecosystem through Google Home and Alexa.
Speco's commitment to sustainability is evident in its status as a Certified B Corporation, which recognises the company's high social and environmental performance standards. The company products are also ISO-lab certified to be non-cytotoxic and safe for inhalation and long-term exposure, further emphasising its dedication to product safety. The Speco Ion effectively sanitises and purifies the air and minimises its impact on the environment, making it a conscious choice for consumers who value health and sustainability.
The company has already been recognised with multiple awards, including the Intellectual Property (IP) Awards, where it has represented Singapore globally. This is a testament to Speco's unwavering commitment to innovation and excellence, evident in every aspect of its product design. The Speco Ion is just the beginning of their Speco+ series. The company works tirelessly to develop even more cutting-edge solutions for a healthier, safer, and more sustainable future.
In addition to the Speco Ion, the Speco+ series includes the Speco Travel Kit, Speco Wave, and a series of Speco+ Care Packs. In the pipeline, the Speco+ series will extend its range towards anti-dengue, pet hygiene, and probiotics, with the goal of Speco being able to care for the hygiene of every individual with different needs at home.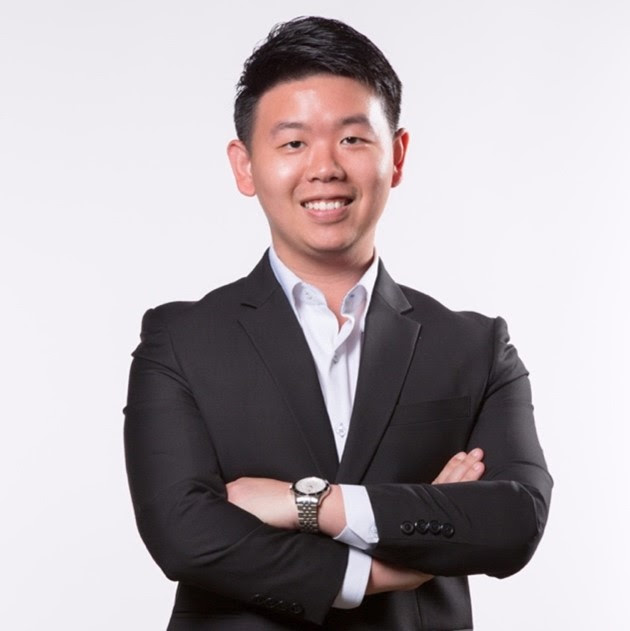 Benjamin Chua, Chief Executive Officer of Speco, said, "We believe that the Speco+ series will revolutionise how people think about home health and hygiene. With our advanced technologies, elegant designs, and commitment to the environment, we are confident that the Speco+ series will become a must-have for anyone looking to maintain a safe and healthy environment in their homes, public spaces, or on the go."
In conclusion, the Speco Ion is a revolutionary product that automates hygiene maintenance, providing daily and regular sanitisation in homes and offices. It is a conscious choice for consumers who value both health and sustainability. Speco's commitment to sustainability and excellence in its product design makes it a trustworthy and reliable brand in the smart hygiene industry.
Speco Ion may be experienced at the Speco Singapore showroom at 79 Ayer Rajah Crescent, #01-01, Singapore 139955. Speco products may be purchased from www.shop.speco.sg.
For more information on Speco and its products, please visit www.speco.sg.
Website: www.speco.sg
Facebook: www.facebook.com/specosg
Instagram: www.instagram.com/specosg
LinkedIn: www.linkedin.com/company/speco-singapore